Back to Blog
What is Conversational Marketing and How Can It Help Increase Your Conversions?
What happens when you give your website visitors an instant way to reach out so that they can ask specific questions rather than having to fill out contact forms (that never get answered)?
Well… higher trust, loyalty, conversions, and money, of course.
Today, we'll discuss what conversational marketing is and how this digital marketing strategy can help increase your online conversions without overly relying on your sales team (after all, conversion rates are one of the main marketing KPIs to work on growing).
Conversational marketing might not exactly be something you're unfamiliar with, but perhaps you're not fully aware of its many layers and the positive impacts it can have on your business.
After reading this article, not only will you be on par with the benefits of conversational marketing, but you'll also know how to effectively apply it to your digital marketing initiatives.
What Is Conversational Marketing?
Let's start from the basics and define this digital marketing trend.
Conversational marketing is a dialogue-driven marketing strategy that leverages real-time interactions to engage your site visitors to efficiently take them through a seamless purchase experience.
It's hard enough to grow your traffic and attract interested buyers to your site. That's why every person who lands on yours should be seen as an opportunity to sell and none should be taken for granted.
But we all know how frustrating it may be to visit a site and want more information regarding a certain online purchase but not have anyone to ask about it.
This leaves consumers with the option to either call the supplier (but that's so twenty years ago) or fill out a contact form and wait a long time (maybe forever) for a reply.
Conversational marketing is a smart way to address this gap between prospect interest and lack of information. It's an effective and more direct way to produce an authentic experience that works to strengthen your relationship with potential clients and purchasers.
How does conversational marketing work, you might be wondering?
Ah, so we managed to pick your interest. That's an excellent question, by the way.
A conversational marketing strategy, also known as relationship marketing, uses both AI chatbots and targeted messaging to the right salespeople to engage with customers while they are on your website.
The Difference Between AI Chatbots and Traditional Chatbots
Similar to humans, conversational AI engages in diverse interactions and provides personalized solutions. And, as traditional chatbots often fall short of expectations, many companies are shifting to conversational AI technologies.
AI chatbots can keep track of repeat customers and their preferences. As a result, the bot is able to address each repeating visitor by name (as well as their wants and needs). These smart bots can then pitch the service in accordance with the earlier interaction.
These AI chatbots are built on the foundation of Natural Language Processing (NLP) and Machine Learning (ML).
By making use of this direct and personalized marketing approach, you'll be able to convert more qualified leads (faster) simply by making it easier for customers to interact with your organization.
How Conversational Marketing Impacts the Way Customers Buy
Let's understand how conversational marketing can impact your overall revenue.
Due to their speed, simplicity, and conversation-like feel, direct messaging options such as AI Chatbots are a popular way to start personalized communication. For this reason alone, it is no surprise that direct online AI chat is growing in popularity every single day.
But several companies still fall behind on this strategy. This forces customers to go through many obstacles before engaging in a conversation that is worthy of their time as consumers.
More often than not, the process of buying a product or service from an online business has become far too distant, impersonal, and uncomfortable for the buyer.
(And I don't know about you, but this is something that feels frustrating to the point of giving up on a purchase).
The solution is to do whatever you can to restore this sense of personal connection with people who you'll probably never meet face-to-face via conversational marketing.
What Does a Conversational Marketing Solution Look Like?
Conversational Marketing can be split into 3 steps:
1. The Conversation Starter
This is the most basic form of a chatbot. Those that usually appear in the bottom right corner of a website ask if you need any help.
2. Qualification
After a bit of clicking on the pre-selected options from the conversation starter, an AI chatbot will take over and further qualify your lead.
This can be done by asking you a series of questions to understand where you fit in the sales process (i.e. if you have some questions, any type of support, or if you're ready to make a purchase).
When a simple buy intent is detected, the chatbot qualifies the leads and either completes the sales process or directs the user to the appropriate person to handle any follow-up questions.
3. Sales Rep
Voilà, this is where the magic happens.
The last phase in conversational marketing is being put directly in touch with a sales rep that can best assist you, depending on what you want or need.
By the time you're in touch with the sales rep, he'll already be informed about you and your needs, thus providing you with the best solution as fast as possible.
Why Does Your Business Need Conversational Marketing?
Yes, consumers are more demanding than ever before. And with online sales growing more every day since the pandemic, it's your job as a marketer to ensure they have a quality user experience (UX) when they're on your site.
According to a Forrester report, 87% of businesses are aware that the typical shopping experience is insufficient to keep customers happy nowadays. The quest for a better UX in the digital age has led to the development of conversational marketing.
And as most marketers are only now beginning to use the term "conversational marketing," businesses that are early adopters will profit from this.
Let's get into detail about the benefits of conversational marketing.
The 4 Key Benefits of Conversational Marketing:
1. Customer Experience Is Just as Important as What You Offer
The competition is fierce.
What you sell is probably already being sold by companies A, B, and C (regardless of whether what you offer is a product or a service).
Given that there are more options available and that many goods and services are rather similar, shopping experiences now play a significant influence in purchasing decisions.
Ever wonder why famous companies such as Zara and Uber Eats are so successful?
Well, besides their jaw-dropping product line, they all offer one thing in common when it comes to online customer service: ease. In other words, they all offer a seamless consumer experience.
Need to return a package to Zara? Their app makes it easy to talk to a customer representative.
The driver brought you the wrong order in Uber Eats? You can easily talk to their customer service to make a complaint, and they'll find you a solution.
According to Whisbi's research, 67% of automobile purchasers would choose a different car brand if the online purchasing process was challenging, demonstrating that simplicity of purchase is a key consideration when choosing a product.
Users will therefore choose services and goods where the procedure is simpler, more streamlined, and user-friendly.
This is made possible by conversational marketing, which gives customers the freedom to act however and whenever they please.
2. You'll Get a Chance to Learn About Your Consumers
Sure, lead forms are effective at gathering contact information, but they struggle to provide context.
On the other hand, in an open discussion, you may quickly go into the reasons why a customer visited your website, their biggest problems, and the characteristics of your products that are most significant to them.
Furthermore, you'll know by the end of the conversation if a prospect fits your target buyer persona or is merely seeking assistance.
3. Your Customers Are Dying to Talk to You
The majority of customers want to message businesses.
Blame it on the internet, social media, or instant communication apps such as WhatsApp or Telegram: online consumers are spoiled. They want an easy way to talk to you, and they want it now.
So instead of fighting their expectations, think of how to implement conversational marketing to better engage with them and build stronger relationships.
4. You'll Shorten Your Sales Cycle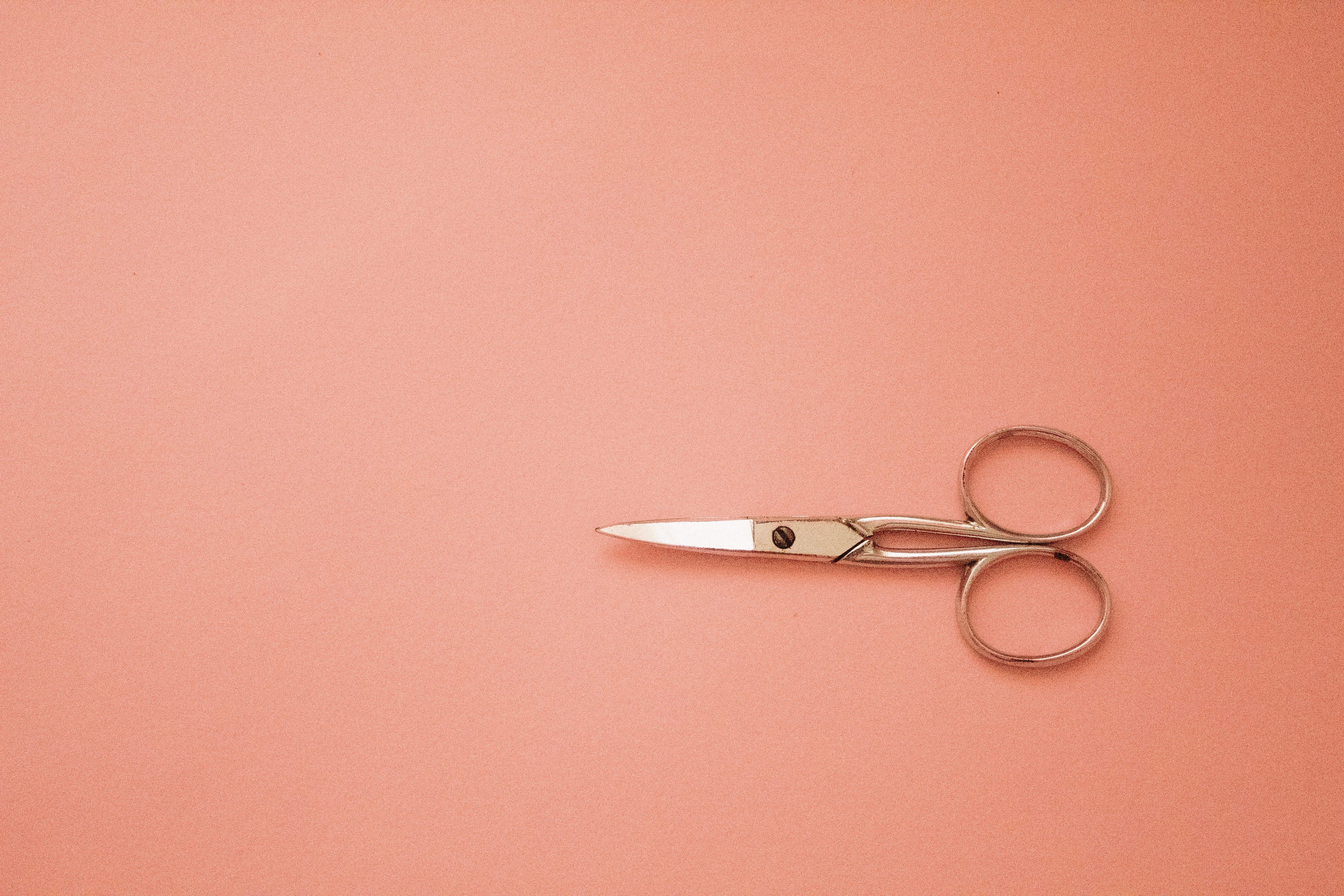 AI Chatbots are ready to interact with site visitors around-the-clock, whether they are newcomers or brand-new leads. This implies that you won't let any opportunities slip through your fingers.
And how can conversational marketing support your sales team? By interacting with them and discovering their needs, they can qualify customers into groups and assess their interest in buying.
Not only will this help your sales team to avoid burnout, but they can concentrate on closing deals by using intelligent routing to make it simple for them to join the conversation at the appropriate moment and with the appropriate parties.
How Do You (Actually) Do Conversational Marketing?
Now let's dive into the good stuff: how to effectively apply conversational marketing.
Applying conversational marketing is all about implementing an additional customer relationship step to support your current online marketing initiatives.
Here's how:
Engage your clients
Understand their needs
Recommend the right solution
1. Engage Your Clients
With conversational marketing, you want to open a discussion as soon as a potential client clicks "sign up to your email list," "contact sales," or "schedule a demo." Instead of making customers wait for a follow-up email, you can then push them through your sales funnel.
Naturally, you can't have a live chat agent on duty constantly. For that reason, AI chatbots help your business benefit from conversational marketing at any moment of the day. This way, you can interact with visitors to your website whenever they need you most.
As an alternative to waiting for them to strike up a discussion, AI bots can send specific messages to the individuals who seem most likely to make a purchase based on how they interact with your website.
Through these intelligent chatbots, you can proactively reach out to those who seem most enthusiastic about buying, such as helping those who are looking at your prices or even following up with recurring visitors.
2. Understand Their Needs
A Harvard Business Review study stated that if you want to have the highest chance of qualifying a potential lead, you should aim to reply to their query within five minutes after initial contact.
With conversational marketing, AI bots keep you accessible 24/7 to interact with new prospects right away. By engaging with those prospects in real-time, chatbot technologies can instantly determine who these visitors are and what they desire.
This will shorten response times and guarantee that your sales reps are interacting with the appropriate customers at the best moment.
Additionally, AI bots can exclude customers who may not have been prepared for a sales call, freeing up the time of your agents.
Without taking away from the time of your sales professionals, AI chatbots may assist clients seeking support and provide additional resources to unqualified visitors (thus perhaps helping qualify these prospects by giving them more information on your brand).
3. Recommend the Right Solution
Adding on, to free up your sales agents to concentrate on doing what they do best (i.e. selling), AI bots connect leads to your sales team and can automatically schedule meetings for them using intelligent routing.
Bots will always ensure that the right leads are sent to the appropriate salespeople thanks to sophisticated sequencing. Leads can also be distributed on a rotating basis among the reps that are allocated to the same region or market.
The bot can offer resources to help people with their inquiries or suggest tailored solutions if they aren't prepared for a meeting. And by properly qualifying prospects and gradually distributing pertinent content, they can nurture leads to the next step.
Start Using Conversational Marketing to Stand Out
One-on-one conversations with customers have the potential to strengthen relationships, retain existing clients, and provide outstanding support that further solidifies their satisfaction with your brand.
And conversational marketing is an excellent way to begin having these two-way interactions with your consumers.
It works super well because it allows for quick and individualized customer conversations, sparing both marketing and sales agents' time and effort. And, in turn, you get to learn about your customers on a direct, more meaningful level, allowing you to improve your product and services.
If you haven't considered this marketing strategy for your 2023 plans, what are you waiting for?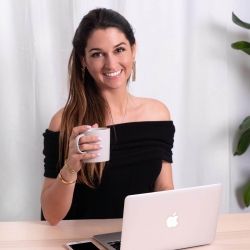 Ana Palombini
Conversion Content Writer at AP Copywriting
Ana Palombini is the voice behind AP Copywriting, where she provides content marketing for SaaS, entrepreneurs, and marketing agencies. When she is not typing 'till her fingers are numb, you'll find Ana watching Friends for the millionth time or having late-night sushi from her couch (or both). Say hi on LinkedIn or check out her website.
Back to Blog