Back to Blog
Tech Hiring Trends: The 5 Most Important In 2022
Here at TieTalent, we've spoken many times about how the tech sector has been growing. And part of this dynamic growth comprises exciting new career opportunities, attractive salaries, unforeseen benefits, and a new work-life flexibility.
Yes, there are many things to look forward to if you're lucky to be a part of the blooming technology industry. Naturally, alongside growth you can expect trends to change as time goes by.
In today's post, we'll explore the five biggest tech recruiting trends in 2022 that are important to keep an eye on. These tech trends will be sure to shape the IT hiring landscape these upcoming years (and could have significant impacts on how the tech industry operates in the future).
5 Key Tech Hiring Trends in 2022
It's clear by now that, across all industries alike, 2020 and 2021 have both been catalyzing years for labor.
Remote work, which before was seen as a distant dream, suddenly became a daily reality. Seemingly without warning, people found themselves concerned about their professional future, with career growth and job stability uncertainties looming in the air.
This was no different for the technology sector. However, unlike many others, the tech industry further found itself with new, exciting possibilities on the horizon to look forward to. From new salary promises, fresh jobs are created to deal with its ever-increasing need for more IT professionals and even better benefits.
So, regardless if Covid-related or not, the reality is that even when the pandemic is over, such IT industry effects will persist. This article will analyze the effect the pandemic has had on the tech industry, while exploring the new trends we can expect in 2022.
1. Best Time for Geeks
Geeks, unite! If you find yourself immersed in the so-called group of ''nerdy coders'' but with leadership ambitions, now is your time to shine.
That's because, up until a few years back, the mere thought of a "geeky coder" without a fancy Business School degree managing top jobs in major tech companies would have seemed almost absurd. But now, as the Elon Musks (Tesla) and Parag Agarwals (Twitter) of the world arise, the stereotypical CEO standards and expectations are slowly seeing a transition.
"These coder turned leaders are not only adept in thriving at leadership roles but are also more than capable of troubleshooting the bugs of their techs," said Abhimanyu Saxena, Co-Founder, Scaler & InterviewBit. This rising trend of seeing coders transitioning into leadership roles could go as far as being considered the new Tech Revolution.
2. Salaries for Top Tech Professional Are Increasing
By now, you're most certainly aware that IT professionals are being able to ask for better pay due to the increased demand for labor, altogether with a shortened amount of supply. This isn't news this year.
But another trend that is impacting the tech industry in 2022 is that top-tier candidates are commanding even higher salaries and hourly wages. This means that IT professionals in senior positions have an even larger negotiating power when it comes to their salaries.
Research done by VACO concluded that this is especially true in major tech hubs, such as New York, the Bay Area, and Toronto, where 2020 salaries for developers increased by 3%, 5%, and 7%, respectively.
3. Tech Jobs Offers To Continue to Increase
This might not be a new tech hiring trend in 2022, but it most certainly is something to look forward to this upcoming year. The number of job openings for tech and IT positions remains rapidly increasing.
The IT sector, in particular, has seen job growth in each month of 2021. And these numbers aren't expected to slow down anytime soon in 2022. Jobs for software developers, quality assurance analysts and testers, for example, are projected to grow by 22 percent through 2029.
And, adding on to the aforementioned tech trend, with so many organizations competing for the best highly-skilled tech workforce, companies are happy to offer significantly higher wages and salaries to ensure they capture these.
If you don't have a competent talent acquisition team to ensure you capture the highest-skilled workers, there are many tech-hiring firms that specifically specialize in connecting companies with the best IT job seekers.
4. IT Professionals Are Having a Career Switch
Since the pandemic started, the world has been faced with the now called Great Resignation, where people from all over the world found themselves leaving their stagnant corporate jobs in pursuit of bigger life fulfillments. The U.S. labor force alone has seen record levels of employee resignations in 2021.
Regardless of how you feel about it, the truth is that the shift towards the remote work model increased productivity for most companies. But for IT teams, in particular, the aspired work-from-home dream was instantly offset by the need to work longer hours on even more demanding projects.
The reason for that is that tech teams need to have on-the-clock availability to help solve any issues that emerge throughout the day. For that, their days start earlier and end later. As a natural result, tech workers' rates of burnout are significantly higher than they were pre-Covid. This is causing a great portion of high-potential workers to migrate to other tech jobs in the upcoming year.
Burnout and increased workloads aren't the only factors increasing the rate of employee churn this year.
5. Hiring Timelines Are Shortening
Adding on, did you know that, regardless of offering higher salaries many companies are still losing out on top tech candidates? The reason behind this shocking news is their interview process is too long and HR professionals need to stay ahead if they want to hire top tech talent.
As we've made clear, tech professionals are in short supply and in high demand. And hiring companies that persist on a slow, methodical, multi-stage hiring process to fill tech roles are not seeing as much success as companies that have condensed their interview process.
Alternatively, companies experiencing more favorable results in their tech hiring process are able to quickly move their hiring processes forward.
The takeaway here is this: by sticking to inflexible interview timelines, this can mean losing incredible talent to competitors who are simply moving their pawns faster.
Finding Success in A Competitive IT Hiring Market in 2022
Businesses that are committed to recruiting and hiring great tech talent have to consider these key tech hiring trends in 2022. Things such as increased salary negotiation power, work-flexibility expectations, IT workers filling leadership roles are only a few of the exciting new trends happening in the tech industry.
If your company is struggling to fill vital IT positions this year, you aren't alone. Organizations across industries are facing the same setbacks and challenges in this highly competitive market.
---
Fortunately, there are easier ways to fill your tech hiring needs. Here at TieTalent, we'll help you find top talent across Germany and Switzerland. Find out how.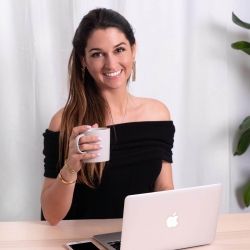 Ana Palombini
Conversion Content Writer at AP Copywriting
Ana is the voice (erm, hands?) behind Ana Palombini Copywriting, where she provides content marketing for small businesses, entrepreneurs, and marketing agencies. Once graduated from a university where suits were mandatory, she is now a firm believer that work + sweatpants are 'the way' (cue to The Mandalorian theme song). When she is not furiously typing 'till her fingers are numb, you'll find her watching Friends for the millionth time or having late-night sushi from her couch (or both). Say hi on LinkedIn or check out her website.
Back to Blog