Back to Blog
The Most Popular Free & Premium Tech Courses on Skillshare
Today we're going over where to find popular paid and free tech courses online.
And a great way to start learning more about tech–in a way that doesn't hurt your pocket–is through Skillshare.
In this post, we will go over the most popular Skillshare beginner tech courses of all time. Our selection is based on a combination of the number of students who signed up, coupled with their ratings. We'll start with the most popular in each category (free and paid) and go from there!
In these selected courses, you'll find experts teaching you how to design your own graphics, how to create your own apps, and even how to design a WordPress site if you're a complete beginner–among other highly sought-after skills to get you started in your IT career.
Read this post until the very end to get a 40% discount code for Skillshare
What is Skillshare?
Before we start, let's tackle the basics of what Skillshare is and how it can help your tech skills.
Skillshare is a popular eLearning platform offering around 22,000 learning courses in a variety of categories for students, professionals, or anyone looking to further their skills. From design and painting to marketing and leadership, you can find an impressive collection of classes to keep you inspired and meet your learning objectives.
Skillshare is also available for free and provides access to selected courses, but advertisements can be annoying. The Premium membership gives you unlimited access to all courses and the possibility to watch them from your mobile on the go — at less than $10 a month if you opt for the annual subscription.
If you're unsure about paying, you can try the Premium version one month for free.
What's great about Skillshare is their short classes format. This allows you to learn valuable skills in a condensed amount of time (perfect if you're hungry for quick knowledge to boost your tech skills).
Now, as promised, let's dive into the 20 most popular free and premium tech courses available in Skillshare.
10 Most In-Demand FREE Skillshare Tech Courses
With a whomping 16k+ students signed up to this course, it's clear that Shopify's popularity grows more every day for new creators. If you ever wanted to open your own Shopify store (or want to get into eCommerce but feel unsure where to start), this free course is the perfect place to open your understanding to the online shopping world.
Join Shopify expert and agency owner Kurt Elster to learn how to set up, design, build, and customize a Shopify eCommerce store.
Let's face it. Online user experience (UX) is everything in today's world (no wonder Apple is still such a popular choice among people). In fact, according to Forbes, UI/UX is the fastest-growing tech sector. This introductory course will give you a confident understanding of User Experience Design (UX) and User Interface Design (UI). You'll learn the essentials of UI/UX and the overall design process needed to create a digital product.
Say goodbye to overly used graphics and hello to a world of possibilities. Ever wanted to create your own symbols to visually represent your ideas, but felt unsure where to start? Search no more. Plus, this class is taught by Edward Boatman, Co-Founder of The Noun Project.
Without proper analytics interpretation, we're basically shooting in the dark and hoping that it hits. Not the most efficient way towards success.
Product analytics help you understand how users engage with products you build. When you understand the data behind your product, you can make informed hypotheses, better understand your users, and prioritize changes to improve your business.
With this course, you'll learn how to create a smart, deliberate analytics strategy for your app or website.
Ain't nobody got time to waste nowadays. That's why this course is perfect for you to learn how to refine your workflow and implement great habits to better promote speed and efficiency. Find a multitude of exercises, concepts, and tactics that will optimize the way you work when designing, allowing you to iterate and experiment more rapidly.
Learn all the basics of web concepts, such as the box model and responsive design, and how to design and publish your own website (without writing any type of code). And the best part? No need for prior understanding of Webflow or web design is needed for this course.
Want to learn more about web design? Javascript is one of the 3 main must-know design technologies, altogether with CSS and HTML. In this course, you'll learn exciting things such as creating your own HTML interface and how to style with CSS among others to build your own Javascript music player. It's a fun project to start your Javascript understanding.
Are you struggling to understand what Blockchain is or how it works? Then this course is ideal for you. Here you'll learn all about Blockchain technology and the ecosystem as a whole. Ravinder has a great understanding of Cryptocurrencies and the Blockchain. He breaks down complex concepts, sharing all his secrets for you to understand everything you always wanted to know about blockchain technology.
Learn how to make an app with Swift and Xcode. Then turn your app idea into a reality.
Follow along as your instructor builds and submits apps to the Apple App Store from start to finish so that you can replicate the process yourself to become an iOS developer. Creating an app has never been easier.
Who said WordPress was too complicated? Learn the entire process from start to publication. You'll download and install plugins, purchase your domain name, choose your hosting provider, and set up your personalized business email–all these among many other valuable WordPress lessons.
10 Most Popular Premium Skillshare Tech Courses
This is the most popular premium tech course available on Skillshare — with 79% of students claiming it exceeded their expectations. Daniel Scott will take your hand and guide you towards elevating your design skills to the next level. Learn how to build professional responsive websites, which look good on mobile, tablet, and desktop.
Then, take a deeper dive into your web design capabilities. You will learn how to create your very own mobile burger menu from scratch using some basic JavaScript and jQuery.
Web development is a high-demand career path to pursue. Here you'll learn the basics before choosing your long-term learning path in web development. Understand how the web works, plus learn the difference between front-end vs back-end web development.
What's more, you'll go over some tools and programming languages that are necessary for web development, including HTML, CSS and Javascript, PHP, SQL, and Frameworks such as bootstrap and jQuery.
Python is one of the easiest programming languages to learn and incredibly powerful, even if you have zero experience with coding or programming. There's a Python framework for pretty much anything, from web apps to data analysis. Some popular applications built with Python are Instagram and Pinterest.
With over 130 lectures available in this 7-hour course, you'll be equipped with a step-by-step guide on Python 3, going from beginner to being able to create your own programs.
Knowing how to design your website with CSS and HTML is an empowering feeling, and this course will give you the resources you need to achieve this skill. Learn how to write and structure content with HTML, how to style your site with CSS, and how to backup your code, publishing it online for the world to see.
Aaah, so you want to get into coding? That's a smart move in today's world (and never too late to start, I might add). This is a great course for complete coding beginners, being user-friendly without any prior coding experience required.
You'll go from being completely clueless to being able to create your own app with your coding skills. The course description speaks for itself: "Coding for Beginners is the most beginner-friendly eLearning course for complete beginners on Skillshare!"
Another popular website and app design course. This course is designed to teach beginners everything about HTML, CSS, and Responsive Web Design. Unlike the other options on this list, this course will take a deeper, more detailed dive into web development, building a fully responsive tech store project.
The perfect combination of IT and art, this course is ideal if you have an inner (digital) Picasso screaming to express himself through generative art and programming. Here you'll be introduced to Processing and the HYPE framework, including how to output your files to Photoshop.
The course description speaks for itself: "Generative art is all about using programming to generate artwork that is algorithmically defined and created. In this project-based class, you'll learn how to create your own series of patterns using generative art techniques and computer programming!"
Design is an often underrated skill we all think we have until we see the outcome of our attempt to create attractive features. It's easier said than done. In this Skillshare course, you'll get an understanding of the subtle differences between design and aesthetics, the importance (and power) of using grids for a visual appeal, how to establish a visual hierarchy in five different approaches, how to mix and match distinct fonts, and how to best select color palettes that make sense.
A complete web design class, divided into 6 parts: Secrets of Good Design; Practice Design Like a Pro; Webflow Development; Client Project From Start to Finish; Freelancing; Advanced Skills. The course instructor is all about making your life as simple and complete as possible.
Instead of using Photoshop—which he says is an unnecessary skill for web designers taught in many web development courses—you'll get your hands on a much easier and more useful tool like Figma, which is taking the design world by storm.
Funny enough, this list started and ended with a Shopify course. This confirms the ongoing interest in people wanting to not only learn about having a successful Shopify store, but also about eCommerce growth as a whole. In this premium Shopify course, you'll learn an efficient process for building and customizing online stores using the Shopify platform, learning a templating language called Liquid.
Is Skillshare Worth It?
Being that you have a variety of free courses available, I'd say it's worth trying out, right?
Moreover, if you ever want to have a sneak peek into the premium version, here is a free one month trial.
This way you can have a glance at an unlimited amount of Skillshare courses for a whole month before ever making a decision to pay.
» BONUS: Get 12 months of Skillshare for 40% OFF «
And once you vamp up your tech skills, TieTalent can hook you up with top tech companies that are hiring in both Switzerland and Germany for free (no strings attached).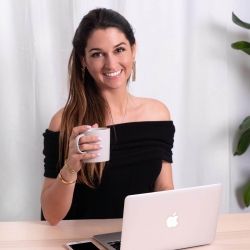 Ana Palombini
Conversion Content Writer at AP Copywriting
Ana is the voice (erm, hands?) behind Ana Palombini Copywriting, where she provides content marketing for small businesses, entrepreneurs, and marketing agencies. Once graduated from a university where suits were mandatory, she is now a firm believer that work + sweatpants are 'the way' (cue to The Mandalorian theme song). When she is not furiously typing 'till her fingers are numb, you'll find her watching Friends for the millionth time or having late-night sushi from her couch (or both). Say hi on LinkedIn or check out her website.
Back to Blog